DexSafe helps companies like yours with their safety barrier solutions to ensure everyone goes home safe every day. Our workplace consultants are trained in Hazard and Risk Management standards so that they can give you up-to-date and best practice advice. We offer a professional and efficient installation service for all our barrier products.
Our onsite project managers are fully trained in Hazard and Risk Management standards, and all our installers are familiar with standard site induction and health and safety procedures. Browse our safety barrier systems below and find the barrier system that's right for your workplace. Discover what makes DexSafe one of New Zealand's leading safety barrier suppliers.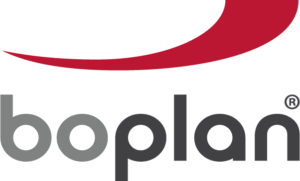 Boplan offers a comprehensive range of flexible and impactable barriers designed and engineered from polymer for the most demanding environments. All their safety products have only one goal: protecting people, vehicles, buildings, and infrastructure. They exclusively use high-quality and very high-performance plastics with properties that far surpass those of traditional materials.
ForkSafe is an impact absorbing protection barrier designed to minimise impact from forklifts and vehicles. It is used around pedestrian walkways and for building and other asset protection. The barrier offers ease of installation, the safety of pedestrians, and a deterrent for forklifts and other mobile plants inside factories.
The intent behind pedestrian walkways is safety, to separate people walking from those in forklift trucks and other vehicles, and to reduce the incidence and possibility of accidents in the workplace. PedSafe is a pedestrian segregation barrier designed to create a visual barrier between pedestrians and heavy vehicles in any workplace. The PedSafe barrier system is fully modular, making it ideal for use on long walkways and small areas.
SpanSafe is an expandable barrier that concertinas out to various lengths. SpanSafe is ideal in doorways, around machinery, or anywhere a removable barrier is needed. The SpanSafe range of expandable barriers is manufactured to the highest standards. The aluminium bars are acid etched and then powder coated to give them a longer life.
The MeshSafe Machine Guard barrier system provides security and strength to protect you or your staff during machinery operations. The modular barrier system is fully customizable. Using modular panel sizes, machine guarding is much simpler as the panels can be taken apart and reassembled using many options to suit virtually any situation. Our industrial safety fencing range is an excellent choice and we will help you design machine guards to the AS/NZS 4024.1 standard.